Shrove Tuesday, Pancake Day or Mardi Gras is the day when everybody in the English-speaking world and in some other countries, such as France, makes pancakes with different toppings in order to use up the dairy products and meat from the fridge before the period of Lent starts.
Here is a song we listened to in class to celebrate this fun holiday: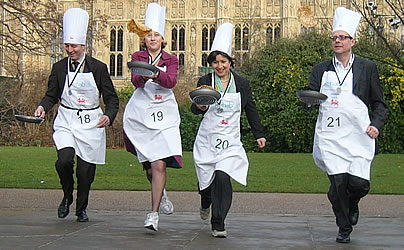 Flipping around,
Then see them come back down.
Try your best to catch them,
Before they hit the ground!
ANd here's an episode of Charlie Brown about another holiday-Valentine's Day!